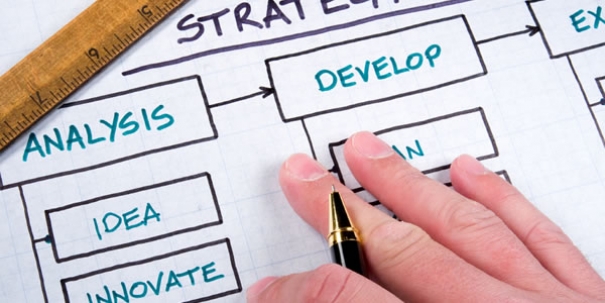 Introduction
Every online company (not to mention millions of private bloggers, news sites, and more) have a website, but as is true with everything else, some websites are better than others, and some are more functional and effective than others.
If you already have a website, is it giving you the results you want?
If you are looking to launch a new website, do you know what the key components of a good website are, and how to build a website around generating measurable results?
Because your company's website is probably the first (and is often the last) point of contact by which your customers learn about you and your company, it is important that you make coming to your website and reading your content worth the while of your visitors.
What does great website design involve?
Designing a great website involves a lot more than just projecting your brand or your company in the best light. Presenting the right information in the right way, minimizing ping times and other sources of customer fatigue, eliminating overlapping content, and producing a website that is lean and clean and that delivers a seamless, interactive, and pleasant experience all involve treading a fine line between simplicity, design, and function.
How we help
Remember: your end goal should be to launch a responsive website that is easy to use, is a delight to interact with, is aesthetically pleasing, and that pays off in terms of closed leads or visitor impressions.
From pixel-perfect layout of all content, effective use of the different areas of your website (headers, footers, sidebar real estate), clear instructions, bulleted information lists, and minimizing the steps that visitors have to go through before they reach a certain page or end goal, to customizing graphics, color themes, and templates, we make sure that every web page we develop is as unique as our individual customers.
Focus on strengths.
We specialize in developing intuitive UIs with immersive functionalities built on beautifully designed custom templates. Where bespoke web services are often prohibitively expensive, we offer cost-effective solutions that are highly performant and completely customizable.
Get your message across.
By keeping different platforms, devices, and target audiences in mind, we think about the big picture and help you to convey a message that is consistent across different channels. Consistent messages will help you to build a more memorable and lasting impression.
Close more deals.
Sales are a numbers game: more leads, higher impression rates, or better quality leads will lead to more deals closed. Most first-time visitors leave new sites that they visit after the first glance or two at your homepage. A site that is easy to use and helps visitors get to where they want to go will help you not only handle more people, but will get them to click the sign-up, checkout, or contact buttons that you want them to reach.
Separate yourself from the pack.
Don't just be average, and don't settle for looking like everyone else. Stand out from the crowd. Speak up and say why you're special, and enthrall visitors with a site that stays with them even after they close your page. Quality sites are those that emphasize multiple selling points and highlight tangible benefits to users by implementing coherent visual messages.
Reduce maintenance and tech hassles down the road.
If a service is too cheap to be true, it probably isn't what it says it is. If you opt for the cheapest or the quickest web design offer you can find, you'll probably end up paying more down the road than you bargained for. Quality costs money, but getting a professional team to take care of things for you will cover corner cases and minute details you might not have thought of, not to mention the fact that the expertise that professionals have will really add some oomph to your page that other pages will not have.
Keep up with new tech.
Another benefit of hiring a professional design team is that such teams are up to date with new technologies, new ways of coding, and the latest methods of drawing visitors to your website. Optimize your success by steering clear of do-it-yourself site builders – not only are such builders prone to problems, but they often do not allow video, widgets, plugins, links, and other data forms on your website, meaning you will be severely limited in what you can and cannot do on your page.
SEO compliance and page efficiency.
Finally, it is important that you show up in searches relevant to your field of work, and that your website pages are optimized with compressed images, fast-loading fonts, and easy to see color schemes. Load times of even a few milliseconds matter, so data storage and page efficiency are really important. Anyone can upload relevant text or images, but putting up the right image in the right size and format and tailoring content that promotes your products or services in the right way should be left to professionals.
Summary
Web and digital design are part art, part science. Every customer situation and requirement is unique, and there are infinite ways of doing things. However, finding the right combination of graphics, themes, and layout, and ensuring that your page has all the relevant information, buttons, and interactivities that you need can be quite complicated.
If you have a website you'd like for us to help you refine, or if you want to launch a new website, we're just a click or a call away. Let us know what you need, and we'd be happy to assist you via a consultation at your convenience.